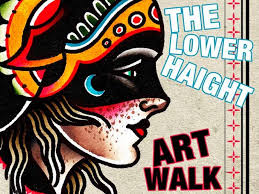 We just received a call from Grant with Kelly-Moore Paint on Divisadero in San Francisco. He received a call from a business owner that is helping sponsor an annual event called the Lower Haight Artwalk.
Each year they put up a new mural then protect it with our graffiti resistant coating TSW8 Acryli-Master. The customer said removing graffiti from the protected mural is a breeze. They also like the fact you can paint over our coating because each year they stain block the surface, apply a new coating and protect it with TSW8. Thank you for the love Haight!!
Contact Us
Send us your questions.